Free Dental Care
»
Georgia Free Dental Clinics
» Tifton
Tifton, Georgia Free Dental Care Clinics
We have listed all of the free dental clinics we have in Tifton, GA to find opportunities for free dental work. You may also want to sign-up to receive email alerts to be notified as soon as we add new clinics in Tifton, GA.


We did not find any dental clinics in Tifton. Use the search box below to find affordable dentists, or view the closest dental clinics to Tifton below the affordable dentist search. We list the distance of each clinic from Tifton.
Closest Dental Clinics to Tifton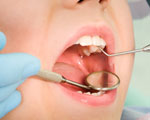 Ashburn, GA - 31714
229-567-9292

Nearby Dental Clinic: 19 miles from Tifton
Appointments are by referral only from area health care providers, hospitals, health departments, DFACS, mental and behavior clinics, and faith based organizations. Georgia has many charity clinics that take patient income under consideration. Patients must contact each clinic for details
Attention: Not all clinics are free. Please see clinic details.