One of the main questions we get at FreeDentalCare.us is 'How do I get free dental care?' We provide listings of local dental clinics and community dental care locations that do in fact provide free dental care.

Many of these clinics are sliding scale. Sliding scale fees for dental care are variable fees that are charged based on your ability to pay. Most fees are based on federal income charts. You will need to make an appointment at one of the dental clinics we provide and speak to their representatives. You will always need supporting paperwork to prove your low income status.

Most counties also provide resources for dental care. Many are free for pediatric dental care. So if you have a child that needs dental care and you cannot afford it from a standard dental office, call your city and county public health departments to see what they offer for pediatric dental care.

To find community dental clinics, visit DentalClinics.org. If you are looking free dental clinics in your area, use our search box on the top right side of this page.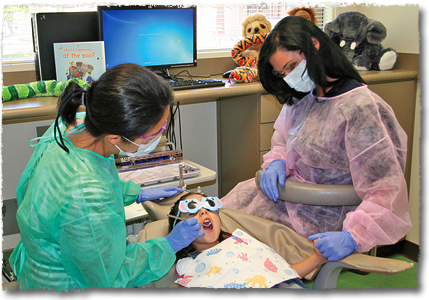 Published 04/09/2012