It's true that most people are afraid of going to the dentist, but last Saturday people lined up for several hours to receive free dental care from Stonehaven Dental in Lehi, Utah. More than 200 patients received a free cleaning, filling or extraction as part of Stonehaven's annual Dentistry From the Heart program.

One man, who had recently lost his job and dental insurance, slept out the night before to assure his wife a spot, said dentist Dave Latham. In a day long dental marathon, the 11 dentists ended up giving away about $45,000 of dental work, several dental hygiene students helped with cleanings and dozens of volunteers gave food and prizes

The generous efforts of the clinic's owner, Dr. Bret Tobler are deeply appreciated by the community.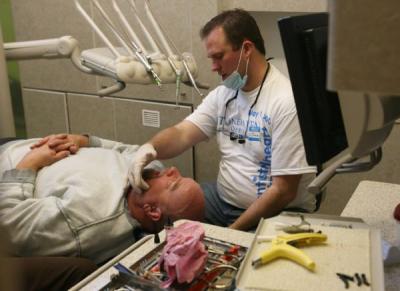 Published 05/07/2010